Our commitment to industries is endorsed by an effective cleaning service that guarantees the normal development of their production activity and the safety of their facilities and personnel. Trained and highly specialised professionals rigorously apply SIRSA's protocols, regulations and guidelines on safety and sustainability.
Food
Chemicals and Pharmaceuticals
Automotive
Construction
Waste treatment plant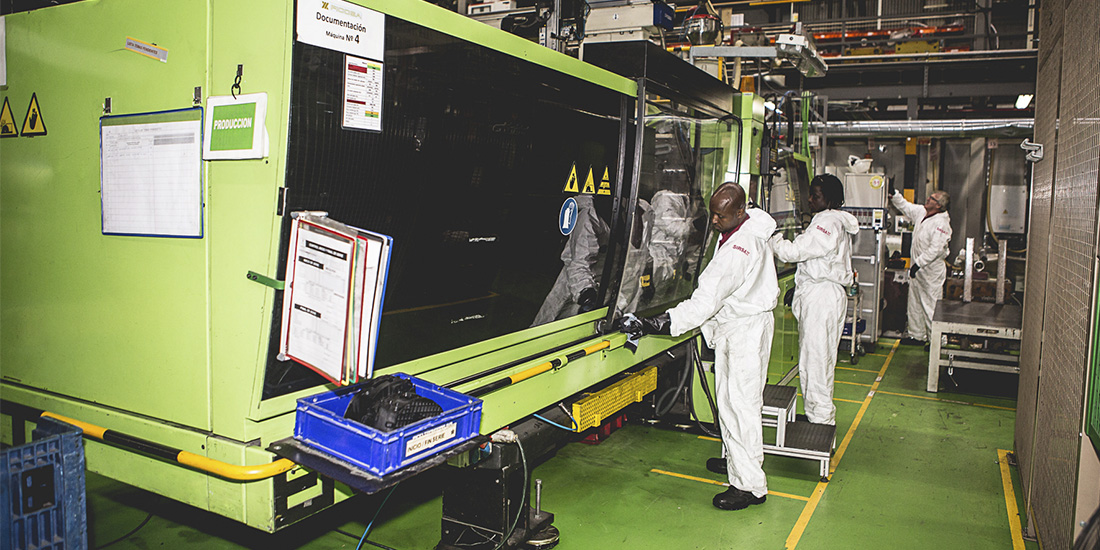 Specific Services
We personalise and adapt our services according to the characteristics and needs of the centre
Facilities cleaning.

Cleaning of machinery, production lines, work stations, common areas and clean rooms.

Chemical cleaning

Cryogenic cleaning: of elements with irregular or inaccessible surfaces, minimisation of waste, machinery, moulds, etc.

Technical cleaning: of industrial sludge and liquids; of tanks with chemical products, hydrocarbons and fuels; of solids and pulverulent or bulk materials; silos; ash; cements, etc.

Treatment of surfaces: regeneration, cleaning and upkeep of flooring.
Clean Rooms
We design and adapt our services to the type of room and the industry to which it belongs. Trained and highly qualified professionals on the techniques and tools that are required perform cleaning while following strict safety measures.
Specific Services

Limiting the quantity of particles present in clean rooms and implementing techniques that prevent cross contamination during the sanitisation process.

Minimisation of water consumption and the reduction of Chemical Oxygen Demand (COD), plus disinfection.

Implementation of procedures, signage.
Cleaning and Integrated Waste Management
We design and implement a waste management and minimisation plan and a process optimisation plan that allow the creation of safe and healthy spaces